I'm a 56-year-old retiree who has refused to retire. If I sit at home, I'll fade away. I can't let that happen, not when my whole body is still fit.
I started life quite early and had my first child at 20. Two out of three are married and the last, a Nurse, is 27. Back then I worked at NIPOST. The government came down hard on people who were schooling without getting the necessary permission so I had to leave. I was studying Business Administration in Unilag at the time. I finished in 2009.
When there was an opening for small truck drivers at LAWMA, I gladly took the job and I did it with joy. That was until the contractors got laid off. On my way out of the office gate that day, I decided I would take on tricycles. I did that for three years.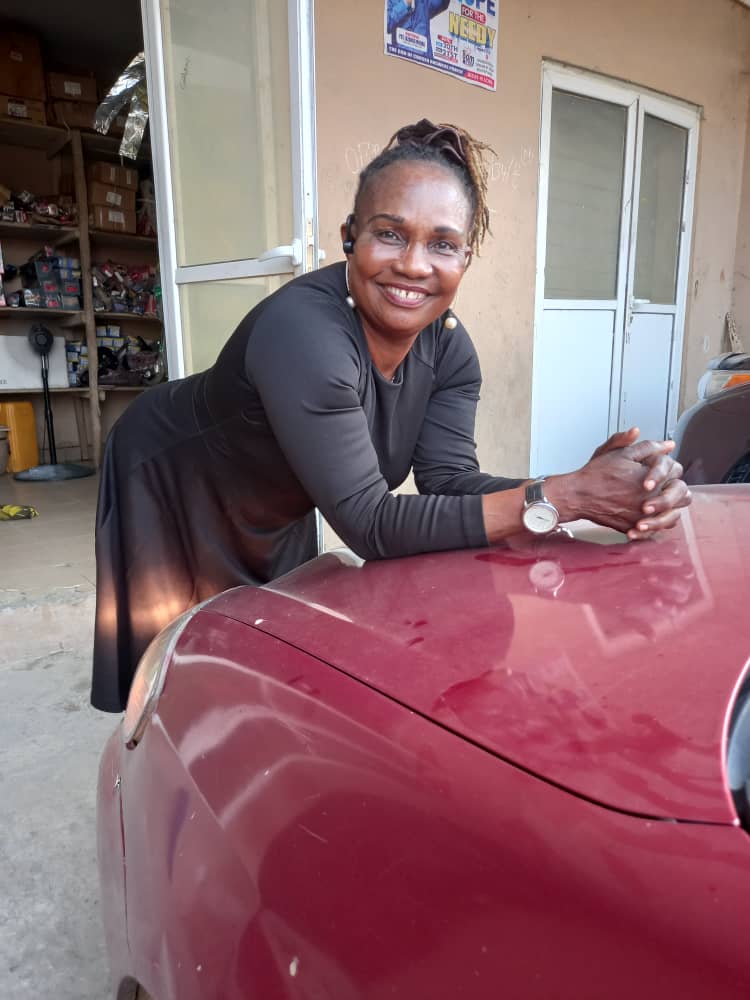 Three months ago I got this car on hire purchase. I start working from 7 or 8 am and when it's 5 pm, I start taking trips that lead me towards my house. I've had the terrible luck of being stuck in traffic till 1 am, so now I'm careful about going home early. On that occasion, my whole family was worried and I was scared. I can never let that happen again. 
Driving a cab is easier than the tricycle business. With this, I remit 30,000 monthly and I still have something left to save.
There are other things I could be doing but I enjoy driving. I'm happy to do it. I leave my house with my food flask every day and when I can, I park by the road and eat. My kids are grown so thankfully I don't have to take care of anybody. I'm doing this at my pace.
I'm a happy, lively woman. I'll live long. Why shouldn't I try everything?